Hugo Parks and Pool

Hugo Railroad Park  is located right on US 40/287 also known as Main Street across from the Bank and downtown shopping. This is a perfect spot for a casual picnic, a place to sit a spell and watch traffic and trains pass through an otherwise quiet spot with plenty of shade and cool breezes. There is enough parking between the park and the adjacent Union Pacific Railroad tracks, to host free parking of several 18-wheelers and RV's when dry-camping is ok. Merchants across the street offer quick -pick-up options for food, cool drinks and some antique shopping. The bank offers a convenient 24/7 ATM.
Hines Park Public Swimming Pool  Highway 287/ 4th Street, Hugo, CO 80821, Pool Hours: Tuesday – Sunday 12:00-6:00 p.m.  Closed Monday. During the season, the pool is open to both residents and visitors as well.
AKA  the Hugo Municipal Swimming Pool and its associated building were constructed under the Federal WPA program in the 1930's. It is listed on the National Registers of historic Places and continues to serve the community each summer.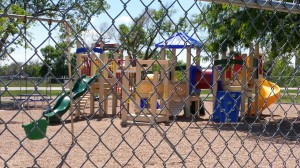 Hines Park  offers a nice playground for the little ones, two basketball half-courts, a sand volleyball pit, and several picnic tables — even a picnic shelter.
The Coulson Exercise and Nature Trail The Walking Path is a 2.5 mile trail which also features several exercise stations to really get the blood flowing.
Kinney Lake is located approximately 15 miles south west of Hugo.  It is a 320 acre wildlife area located on State Wildlife designated grounds.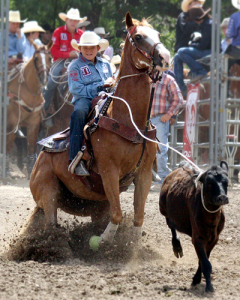 Lincoln County Fairgrounds is located on the southeast side of town, is an active complex, especially during spring and summer months, hosting events including:
+ Colorado Championship Ranch Rodeo
+ Little Britches Rodeo
+ Lincoln County Fair
+ Additionally, various facilities on the Fairgrounds are avaliable to rent for hosting private events.